Climate Change Coalition of Door County Website
2017 EVENTS:
January 16,  "Making sustainable living interactive, easy and fun", Kathy Kuntz, executive director Cool Choices, speaker.
January 19,   RENEW Wisconsin's 2017 Energy Policy Summit.  Register here.
February 1,    Lee Frelich, Ph.D., an internationally recognized expert in forest ecology and the environment, presents a program titled "Are These the Last Days for Door County's 4,000-year-old Boreal Forest?"
March-No Program
April 5, A screening of Time to Choose, a penetrating new documentary on climate change, is an eye-opening, global journey spanning five continents to discover the drivers of what scientists say is the greatest threat to life on our planet.
April 21, Science on Tap:  a family friendly evening of science snippets, music, camaraderie and brews.  Starboard Brewing Company
April 23, The Paris UN Climate Change Conference:  Some Sobering News, Some Hopeful News, presented by entomologist, Dick Smythe, will focus o international commitments to slow this global threat and mitigate its worst effects.  Fellowship Hall at Hope United Church of Christ, Sturgeon Bay.
April 23, Architect Virge Temme will host an open house at her first S.A.G.E. home, now under construction.  SAGE stands for sustainable, affordable, green and expandable. 12:00-1:00 pm 518 S. 15th Ave. Sturgeon Bay
April 29, Arbor Day Celebration Public Tree Planting, 9:00-2:00 pm, north of Ellison Bay
May 20, Climate Change Forum, Saturday, May 20, 9:00 a.m.-2:30 p.m. Stone Harbor, 107 N 1st Ave, Sturgeon Bay, WI 54235  Click here for more information.
Stay in touch with the exact location details via Facebook or call Forest Recovery Project: 920.421.2283 or 
contact Dick or Mary at 
dick.smythe@yahoo.com
2016 EVENTS:
January 6,  Tom Eggert, executive director of the Wisconsin Sustainable Business Council, presented "Wisconsin Businesses are Embracing Sustainability! What's Happening and Why"
February 2 (cancelled due to weather), Roger Kuhns, Ph.D., geologist and environmental scientist,  presented, "Protecting Our Planet through Sustainability: Solutions for Climate Change"
March-No program
The Climate Change Coalition of Door County will celebrate Earth Week with a double-header event at 7 pm Wednesday, April 27, at Bjorklunden, 7590 Boynton Lane, Baileys Harbor. Roger Kuhns, Ph.D., geologist and environmental scientist, will give a talk titled "Protecting Our Planet through Sustainability: Solutions for Climate Change," and Sara Windjue from the University of Wisconsin-Stevens Point will honor two Door County high schools for their participation in the Green and Healthy Schools program. Kuhns has been involved in community sustainability projects around the world, using the triple bottom line approach which focuses on the environment, the economy and the community. He argues that true sustainability depends on advances in all three spheres. In his talk, he will discuss progress to date and additional measures needed to address climate change while supporting economic and community development. Kuhns has worked in mineral resources and geology, hydrology, environmental remediation, community enrichment and conservation. He lived and worked in Africa for eight years, where he helped write environmental protection and mineral resources legislation for several nations. He is also an author and a musician. The Green and Healthy Schools program fosters environmental literacy and stewardship in Wisconsin schools. It provides resources and program support in focus areas including energy, recycling and waste management, environmental health, transportation, water, health/ wellness, environmental education, school grounds stewardship and community involvement. Windjue, energy education specialist at Stevens Point's Wisconsin Center for Environmental Education, will present certificates to Dave Tupa of Gilbraltar High School and Seth Wilson and Craig Kiekhaefer of Sturgeon Bay High School in recognition of the schools' involvement in the program.
May 7–Door County Climate Change Forum, Sturgeon Bay.  Click DCCCF Program2016 for more information
June 4-"Spring Wetlands Hike" 10-12 or 1-3 at 6040 Carlsville Road, Carlsville
July 9-Small Forest, a Door County singer/songwriter band, will perform at 7 pm. @ Bjorklunden. Honoring the work of the Climate Change Coalition, the evening's music will take its inspiration from nature, the condition of the environment, and Door County. The band will offer new songs including "Frack No" by Marybeth Mattson and Jeanne Kuhns's haunting new ballad "Meltdown" about the effects of climate change on the Marshall Islands, where rising ocean levels are displacing residents. True to its green name, Small Forest's passionate performers and spellbinding mother-daughter harmonies seek to make people aware of climate change and how to respond.
August 3–Real Time Effects of Environmental and Climate Change — A Fisherman's Perspective — 7:00 pm.  Unitarian Universalist Fellowship of Door County.  10341 Water Street, Ephraim 
August 19– Educator Workshop on Teaching Climate Science.   8:30-3:15 @ Crossroads at Big Creek.
his workshop will introduce teachers to the basics of climate science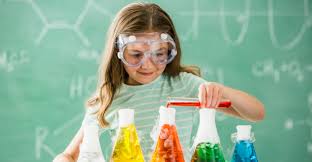 and provide classroom-ready materials and demonstrations usable both as laboratory experiences for students and as outreach activities in the community.
2015:
April 1  David Gerard  Chair, Department of Economics, Lawrence University, on the challenges of
 climate change
June 3  Jeff Pearcy talked about his experiences as a relief worker in the Philippines after Typhoon Yolanda struck on November 8, 2013  (Climate Change and stronger storms)
July 7   Health care executive Paul Linzmeyer presented  "Why Healthcare Needs to Lead in Responding to Climate Change"
August 5  "Solar and Wind:  Disruptive Technologies whose time has come?" was presented by Duane T. Kexel, global consultant on renewable technologies and green economics
September 2   "Protecting Our Water in a Changing Climate", presented by Kimberlee Wright, executive director of Midwest Environmental Advocates
September 29   Norbertine Brother Steve Herro will speak at a free public event, "Pope Francis, Creation and the Common Good: Reflections on His Recent Encyclical."
October 7, 7 p.m., 10341 Water St., Ephraim (the Unitarian Universalist Fellowship).  "Climate Action: A Moral Imperative" was presented by  Dan Dieterich, Wisconsin state coordinator and leader of the Stevens Point Chapter of the Citizens' Climate Lobby.
November 4
The Climate Change Coalition of Door County presented a free public showing of Chasing Ice, the Emmy Award-winning documentary about the world's vanishing glaciers at Crossroads at Big Creek, Sturgeon Bay. Bailey's Harbor scientist Bruce Smith, atmospheric education resource agent for the American Meteorological Society and a meteorology instructor for UW Colleges, moderated the event. He is a past president of the Wisconsin Society of Science Teachers and a graduate of the University of Wisconsin-Stevens Point (BS) and UW-Oshkosh (MS).
December 2, at 10341 Water St., Ephraim (the Unitarian-Universalist Fellowship). Sara Windjue, energy education specialist at the Wisconsin Center for Environmental Education, UW-Stevens Point, offered an interactive discussion on environmental education.
http://climatechangedoorcounty.com
The Climate Change Coalition of Door County, formed in December 2012, seeks to transcend partisanship and to express the care they all have for the natural world. Their mission is fostering knowledge and action to address climate change's challenges and protect the Earth for future generations. To this end, they schedule monthly speakers and films, hold workshops and a yearly forum, and sponsor a monthly "Climate Corner" column in the Peninsula Pulse. The CCCDC is open to all. Climate Change is serious and their work to address it is broad. Can you help? Volunteers are welcome and very much needed.  If you have time to share, in whatever amount, please let them know. climatechange.doorcounty@gmail.com P.O. Box 474 Sister Bay, WI 54234-0474